Flemish Pavilion at the European Utility Week
Flanders, the Belgian Smart Energy Region
The European Utility Week heads for Vienna this year. For the first time there will be a pavilion with Flemish companies only - (Stand nr B.b20)
6 Flux50-members are joining this pavilion: Comsof, June, Fifthplay, Gorilla,MECOMS & ThermoVault
To promote the assets of our region a lot of networking initiatives are taken.
Links
Belgian Beer Café:
Flanders Taste Tour:
Belgian Beer Café
Join our Belgian Beer Café every day at 4 pm. We serve the best topics and assets of our Flanders Smart Energy Region while you taste a sustainable Belgian Beer. Join us every day for a different topic and beer.
Tuesday, 6 November: Nearly Zero Energy Districts
Wednesday, 7 November: Energy in Buildings
Thursday, 8 November: Digitalisation of Energy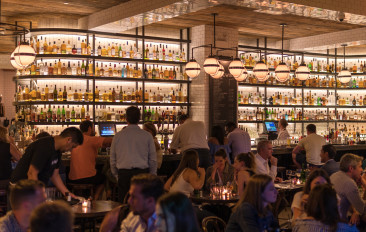 Flanders Taste Tour
Looking for a guided trip to discover all our Flemish - Belgian assets at the European Utility Week? Tour the Flemish booths and taste our Smart Energy Region at every stop. Visit all Flemish Companies: (Comsof, June, EnergyVille, Enervalis, Fifthplay, Gorilla, MECOMS, Smappee, & ThermoVault)
The Flanders Taste Tour starts daily at the Flemish Pavilion (B.b20) at 3PM and ends there with the Belgian Beer Café. A tailor made tour can also be organised.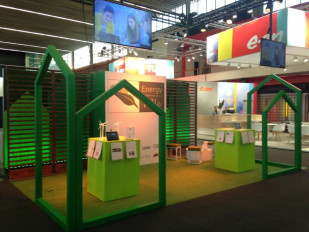 Companies of the Flemish Pavilion

Comsof is the world leader in creating intelligent network planning and design software. With more than 20 years of experience in GIS based optimization, Comsof's team of world-class engineers has deployed its solutions in over 50 countries.
Our flagship is FiberPlanIT, which has been used to design fiber networks covering more than 65 million homes. Recently we also launched HeatPlanIT, planning and design software for district heating and cooling networks.
More pioneering solutions are underway. Such as PowerPlanIT, for power distribution grids, and SmartPlanIT, for smart grid communications networks.
Make designs faster with our easy-to-use software. Get more reliable results thanks to our superior algorithms. Create the field-proof designs you want based on our interactive tools. More about us: www.comsof.com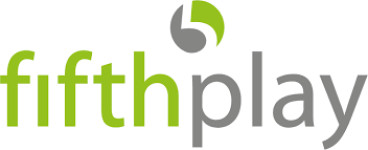 fifthplay, a subsidiary of the Belgian Niko Group, specialises in end-to-end energy-efficiency solutions for residential homes and corporate buildings:
Residential market: The fifthplay smart meter dongle provides consumers easily more insight into their energy consumption.
Companies and local governments: energy monitoring, lighting & HVAC control. Smart solutions for water, gas and electricity ranging from water leak & slumber consumption detection to smart use and solar-panel monitoring.
With our local and international partners, fifthplay develops digital solutions for the energy landscape that help build a sustainable community for the future.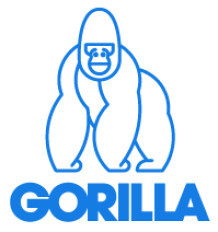 Gorilla is a stand-alone, cloud-native calculation engine that enables smart portfolio management for B2B energy suppliers. It is built to make pricing, quoting, forecasting and position calculations faster and easier by handling a large amount of data.

With smart portfolio management, Gorilla can give you a competitive edge in managing inherent risks associated with highly volatile energy markets. By moving big data calculations from your CRM or ERP systems to a dedicated application, Gorilla can grant you the advantage you need to lead the market!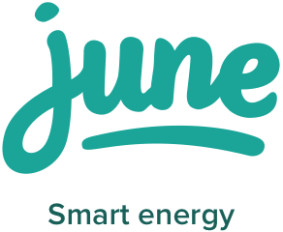 June Energy develops clever digital energy services to help consumers and businesses drop their energy bills down to zero. Using the latest technologies, such as the Internet of Things and Artificial Intelligence, June Energy is bringing the future of energy to its clients today and delivering automatic energy savings.

In Belgium, June Energy has already saved its 5,000 clients more than €1,000,000. At the end of 2018, June Energy will take its first steps towards expansion and assisting the rest of Europe.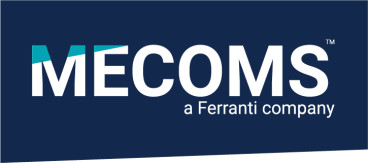 Platform thinking has become a vital cornerstone for any CIO to address the new way of working, enhanced customer experience, digitization and overall increased demand of the end consumer while streamlining their operations to maintain a healthy cost to serve.

MECOMS 365 offers utilities a strong connected application platform based on Microsoft Dynamics 365 in a cloud first strategy that addresses these challenges.
As a vertical solution provider, MECOMS delivers their MECOMS 365 CE/CIS/MDM solution to utilities giving customers access to the power and flexibility of Microsoft Dynamics 365 tailored to the specific needs of Energy and Utilities companies.

ThermoVault, affiliated with EnergyVille and UC Berkeley, has developed an all-in retrofit solution for electric boilers and (resistive and heat-pump) spac heaters. Our software and hardware offer residential clients a direct energy saving, as well as lucrative energy storage apparatus. On top of this, ThermoVault offers a tool for predictive maintenance of devices; it increases comfort and notifies you when a device is using excessive energy or showing signs of a defect.
Following the successful roll out of our technology at the University of California – Berkeley campus, ThermoVault is currently managing more than 1MW of flexibility in Flanders. As well as a certified Ecodesign saving of 12–28%, this portfolio is able to be used on the most high-performance balance markets.