Project Smart Multi Energy Lab-I (SMEL-I)
With SMEL-I we want to be able to validate new products and services in the energy domain in real conditions within a (micro-) grid arrangement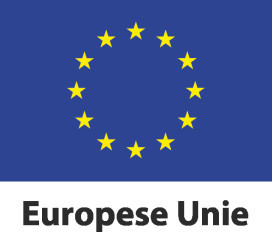 The energy sector is in transition. Various evolutions are putting pressure on the traditional value chain and method of energy supply:
more and more decentralised and renewable energy production,
the integration of battery storage,
the trade-off between off-take, injection and storage,
the strong integration of ICT capabilities (IOT, digitisation and communication),
the large increase in supply and demand for new technologies,
the interaction and/or integration of those technologies,
the number of new business models launched,
the advance of sustainable mobility, whether or not linked to storage possibilities,
All these aspects are part of the evolution towards a low-carbon economy.
SMEL I wants to provide an answer to the above challenges by developing the Small Multi Energy Lab. The electrical microgrid is accompanied by a thermal grid, hence the aspect 'multi-energy'. With SMEL we will be able to validate large-scale set-ups in real conditions within a microgrid. An example of validation is testing simultaneous loading/unloading of a number of (high speed) EV chargers by using as much as possible locally PV-generated energy and where RegEnergy's battery system provides the energy storage.
Today Green Energy Park (GEP) is building the Smart Village Lab in Zellik. The SMEL I-project will provide a lot of installations, equipment and components to realise this Lab.
GEP's Smart Village Lab is an open-air open multi-energy innovation lab ('smart home in a smart neighbourhood') where solutions can be integrated in a real life environment to test/pilot/demonstrate.

Some elements of the lab:

Smart home lab (6 units)
with typical and new home appliances (heat pump, PV, home storage, heat storage vessel),
each unit has 10kWp solar,
1 of the units with a private parking lot and EV charger.
Neighbourhood lab with collective systems
dedicated DSO cabin 1MW-15KV/400V, with innovative elements for digitalisation and Smart Distribution grids,
2 battery systems (300/370kWh – 150kW); space and integration points for extra storage systems,
control center with IT systems, safety systems, metering, work spaces,
parking lot for 16 cars with different EV charging equipment (incl. V2G),
PV generation (22kWp, to grow to 100kWp in short time),
microgrid infrastructure.
The Smart Village lab is happy to invite you to test, validate or demonstrate your innovative equipment or service, to bring your product closer to the market.
Recent news:
Press Article (25/08/2020): Vrije Universiteit Brussel, Green Energy Park and Flux50 invest €3 million in Smart Village Lab