Energy Cloud Platforms
To help Flemish companies bring innovative and fully-integrated energy products and – services to the international market, Flux50 sets up and coordinates living labs in five 'innovator zones'. These zones reflect the thematic priorities of Flux50. One such innovator zone is Energy Cloud Platforms.
Market opportunities – Context of the innovator zone Energy Cloud Platform.
Market opportunities
Context of the innovator zone Energy Cloud Platforms
A crucial question in today's energy landscape is how to provide (big) data towards third parties in a uniform, transparent, qualitative and legally correct format. To this end a multitude of (intelligent) energy apps and services are being developed and rolled out. With its focus on energy cloud platforms, Flux50 is in line with the transition area 'Digital Society', put forward by the Flemish Government.
The Green Button Initiative in the US serves as a source of inspiration for the Flemish companies involved in the innovator zone Energy Cloud Platforms. The Green Button initiative allows customers to securely download their detailed energy usage with a simple click. Subsequently, they can use the data to take advantage of a growing number of smart energy services to increase energy efficiency and save money.
The innovator zone Energy Cloud Platforms sets high ambitions for digital Flanders and aims to facilitate individuals and companies in the development of services (with market value) that combine and enrich energy data with building, context and other available open data. The goal is to accelerate IoT based energy applications and services in buildings, energy grids and the industry.

Existing strengths of Flanders –
Energy Cloud Platforms
Flanders has strong ICT expertise in the domain of Internet technology, data security, interdisciplinary approaches and digital real-life labs. Our digital start-up culture gets international recognition. The open data initiatives of the current Flemish government create a positive context for the development of new, integrated applications.

Other trumps of the Flemish region include:

Existing living lab infrastructure - Flanders is an active member of Enoll(European Network of Living Labs). Our region has important lab infrastructures, like the iMinds IoT HomeLab, Office Lab, CloudNetLab and City of Things, and it has unique demonstration sites like Living Tomorrow.
iMinds has a specific IoT program that can serve as a basis for follow-up projects applied to the energy domain, complemented with specific projects on smart cities like EPIC (European Platform for Intelligent Cities). Moreover, iMinds' research strategy focuses on three domains which are highly relevant for a smart, connected energy system: Internet of Things (Everything Connected), Big Data (Data Science) and Cyber Security (Digital Trust).
Project experience and results – Largescale research projects like LINEAR(coordinated by EnergyVille) have already demonstrated that it is possible to realize a connected home where power flexibility is exploited for various business cases.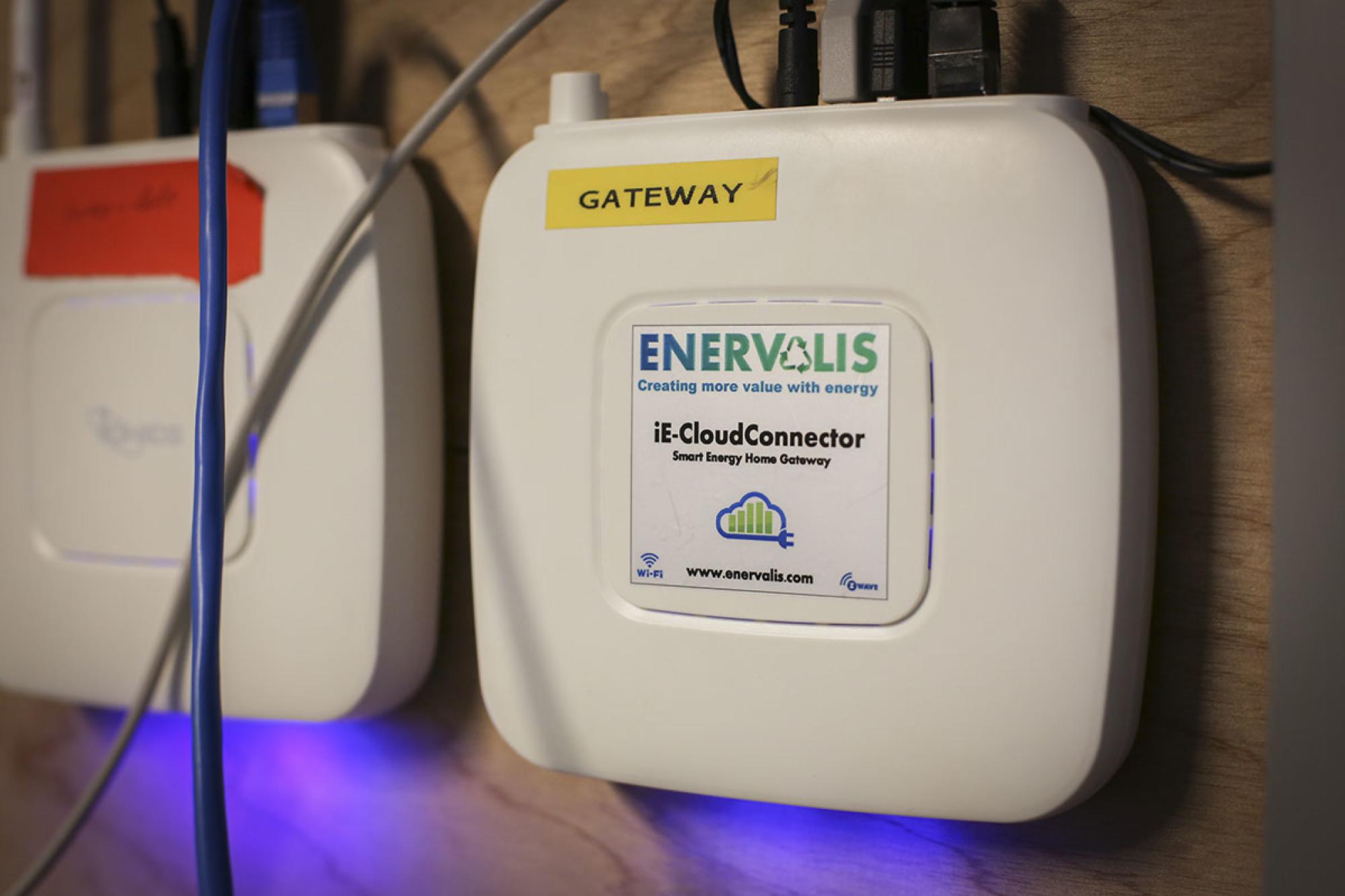 Focus of the innovator zone Energy Cloud Platforms
The challenges in the innovator zone 'Energy Cloud Platforms' are manifold. How to digitize in a cost-efficient way? How to connect current building systems, appliances, energy assets, industrial processes, etc. via standardized interfaces? How to improve the efficiency, reliability and interoperability of current communication systems, or how to enrich them with real-time data processing and self-learning capabilities? It is precisely by tackling these challenges that we'll create a Flemish energy cloud that brings added value to all stakeholders involved.
The innovator zone 'Energy Cloud Platforms' will focus specifically on the following break-throughs:
Realize an energy cloud with open interfaces for stimulating the creation of new intelligent apps and services. A Flemish energy cloud inspired by the Green Button initiative should be accessible through standardized interfaces and should combine energy data (real-time measurements and predictions of generation, consumption, power flexibility…) with context data (e.g. temperature, air quality in buildings …) and other data sources (e.g. weather predictions, data from energy markets). This will allow service and application providers to develop new services and (mobile) apps. An important challenge here is the identification of the stakeholders that can support and maintain the open energy cloud.
Improve the robustness, scalability and self-configurability of wireless communication networks to connect buildings, industrial plants and grid assets in a reliable way.
Make building systems and appliances connected, smart and self-learning, by adding cheap sensors and machine-learning capabilities.
Guarantee the reliability of our energy system and protect privacy sensitive databy adding capabilities to the energy cloud that can realize cyber security and trust.
In May 2017, Flux50 launched a Feasibility Study Call. If all goes according to schedule, the first innovation trajectories/living labs per innovator zone will start early 2018.

However, the Proposal for a Flemish Energy Cluster – submitted to the Flemish Government in September 2016 and approved in December of that year – contains an Annex that describes one project idea per innovator zone. From page 199 onwards, the project 'The IoT Energy Cloud Accelerator', is presented. Companies like Condugo, Eandis, ESAS, IncubaThor, Niko and Proximus have already expressed their interest. This is a good example of the type of project that can be carried out in the innovator zone 'Energy Cloud Platforms'.

The IoT Energy Cloud Accelerator is to become a fixture of the new energy landscape of Flanders. It will allow a faster introduction of advanced and innovative products and services in the digital energy field. The infrastructure (hardware, software, communication), data usage rights and organizational setup all need to support the mission of being an accelerator with (commercial) value added in the market place.

The unified/standardized IoT Energy Cloud to be built, should be able (among other things) to centralize, capture and process data fully automatically at an industrial scale (i.e. billions of data points per day). Data will come directly from connected devices or through open, standardized and well-documented APIs that enable the exchange of data and information with vendor-specific clouds. All demonstrators in the innovator zones of the Flemish Energy Cluster will incorporate such devices and use the APIs from the onset to turn the energy cloud into the central hub it needs to be. Specific attention will go to APIs/continued compatibility with new and existing DSO-systems such as smart meters.