Energy Harbors
To help Flemish companies bring innovative and fully-integrated energy products and – services to the international market, Flux50 sets up and coordinates living labs in five 'innovator zones'. These zones reflect the thematic priorities of Flux50. A first innovator zone is Energy Harbors.
Market opportunities – Context of the innovator zone Energy Harbors
Harbor areas are destined to play a crucial role in the energy transition. They are at the crossroads of multiple energy vectors - electricity, cooling, gas, hydrogen, bio fuels… - and have the potential to exchange waste heat. Several modes of transport (rail, water, road) meet in harbors. Moreover, harbor areas are highly energy intensive due to a strong geographical concentration of large energy users and energy suppliers. The Port of Antwerp, for example, accounts for about 10% of the national electricity use and production.
Harbors worldwide have put sustainability on top of their agendas. The Environmental Shipping Index (ESI) and the introduction of ECA's (Emission Control Areas for Nitrogen Oxide and Sulphur Oxide) have resulted in a greener fleet and greener harbor transport. A growing part of the energy use in the Port of Antwerp and Port of Ghent is produced locally, in a sustainable and often innovative way (e.g. project Wind aan de Stroom and project Ecluse). Through network projects such as E-harbors and Duurzame Zeehavens, Flemish harbors are searching for business cases to increase the sustainability of their energy system. Port authorities play a leading role in the general trend towards an integrated energy approach in harbors.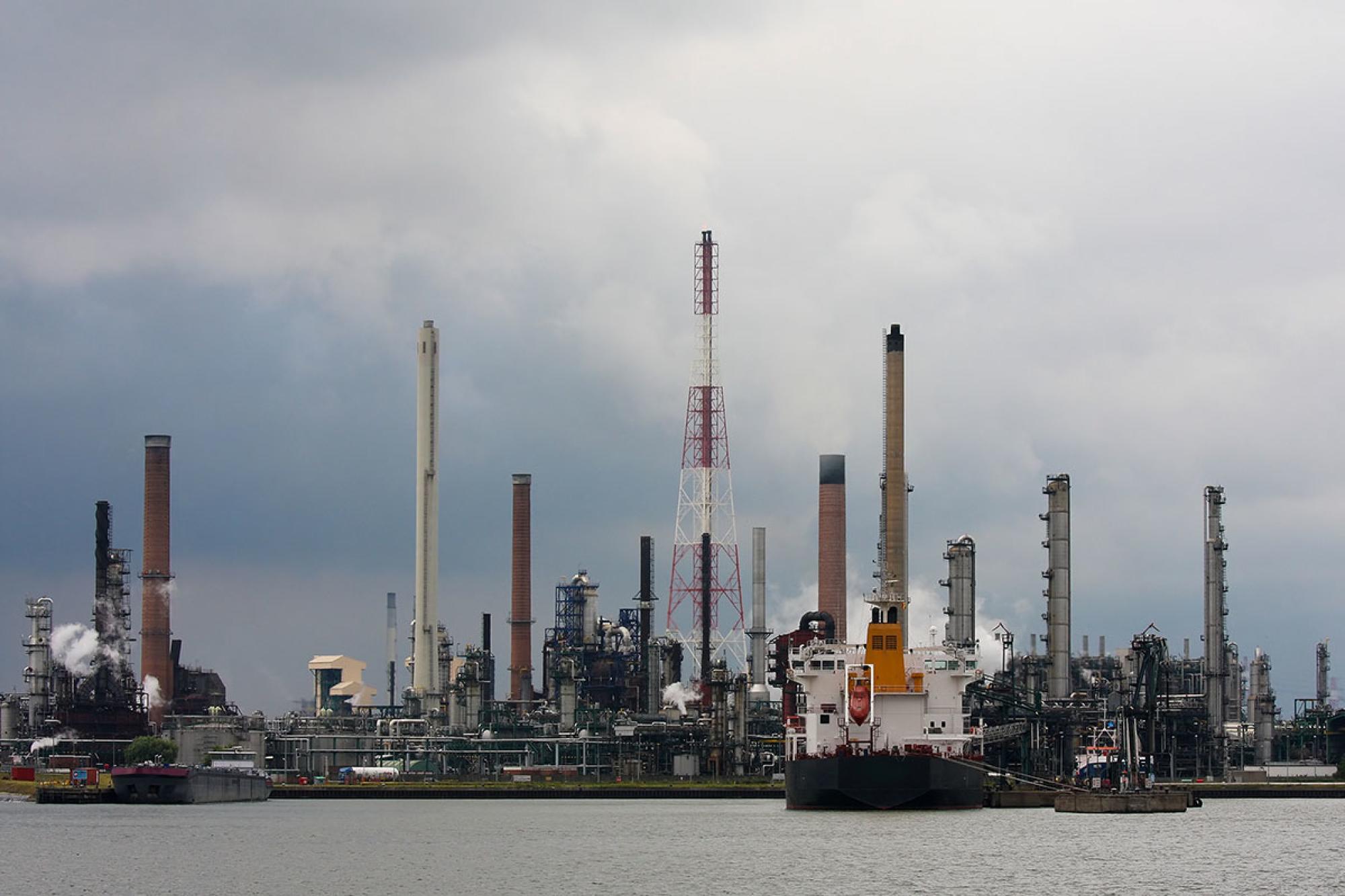 Existing strengths of Flanders – Energy Harbors
Flanders has 4 harbors with direct access to the North Sea. Their economic importance can hardly be overestimated: In 2013 their total direct added value exceeded EUR 14,7 billion, the direct employment was 103.739 fulltime equivalents (FTE's) and EUR 3,0 billion was invested. With their strong ties to local knowledge centers and the Flemish chemical industry, our harbors offer a unique setting to launch integrated energy solutions into the market.
The link with a strong chemical sector offers specific opportunities for long-term energy storage as products. Companies like Atlas Copco, Daikin Europe, Solvay, BEP Europe and Hydrogenics aim at developing components for waste heat valorization and the integration of energy vectors.
To create an even higher market impact, Flemish harbor areas can collaborate with nearby Dutch ports such as Rotterdam and Zeeland.
Focus of the innovator zone Energy Harbors
Initially, the innovator zone 'Energy harbors' will focus on the following break-throughs:
Flexible thermal power stations and heat networks using waste heat streams towards a functioning thermal market. Diverse players in the harbor areas have waste heat available, while others require sources of heat. A connection seems obvious. However, for successful projects on an industrial scale, break-throughs are required on aspects such as efficient solutions for upgrading low temperature waste heat; management of networks with different (heat) sources; thermal storage in mobile units; and flexible thermal power stations to either produce electricity or process heat.
Demand side management for cooling installations to integrate renewable energy production (wind, solar…) with energy storage. The challenges are to effectively use the financial mechanisms of the energy market and to optimize investments in the power grid. Exploratory initiatives have been carried out in Flemish harbors, but a large scale market penetration requires more pilots with improved control algorithms and solutions to both contractual and business model issues.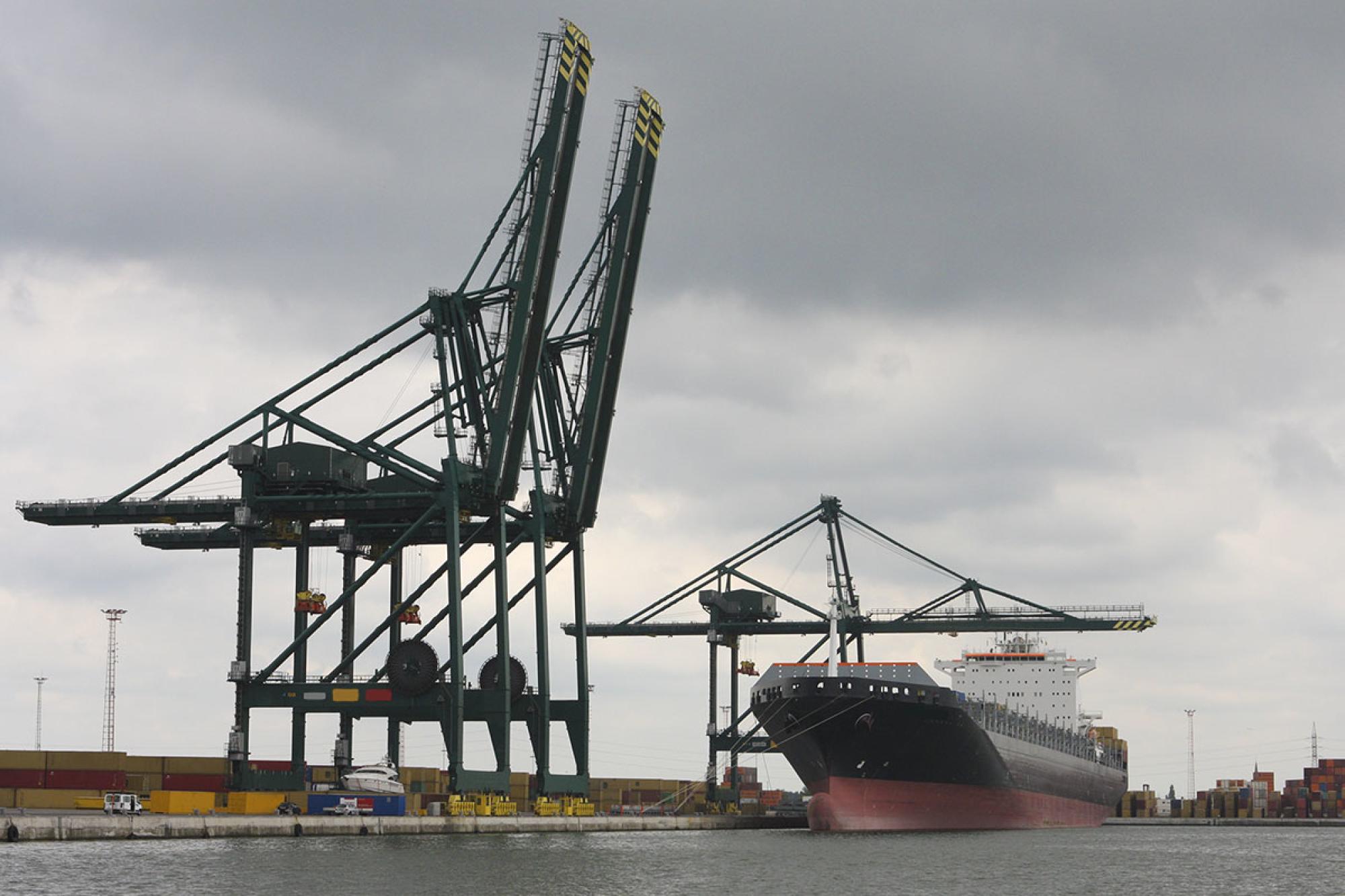 Bi-directional shore power using renewable energy as an economically profitable solution for sustainable shipping. A link to the ongoing European project Clinsh (clean inland shipping) is possible.
Storage of energy by power-to-products in interaction with the chemical and fuel industry.
A sustainable harbor infrastructure by using renewable energy supply and electrical storage. Locks, for example, are an important part of the harbor infrastructure and Flemish harbors have several ideas for energy neutral locks. This would mean linking the locks to local renewable energy sources (wind/solar/hydro) and equipping them with electrical energy storage (batteries). Another promising route takes harbor cranes as a starting point. Harbor cranes could offer energy flexibility by reducing peak loads with short-term energy buffering using ultra-caps.
The harbor area as a power station. Large scale renewable energy production parks are often located in harbor areas – e.g. the wind park Wind aan de Stroom or the solar park Terra-Nova solar. These production sites should be linked in a smart and future-oriented manner to the existing electrical infrastructure, to allow for a more sustainable energy system in Belgium.
In May 2017, Flux50 launched a Feasibility Study Call. If all goes according to schedule, the first innovation trajectories/living labs per innovator zone will start early 2018.
However, the Proposal for a Flemish Energy Cluster – submitted to the Flemish Government in September 2016 and approved in December of that year – contains an Annex that describes one project idea per innovator zone. From page 178 onwards, the project 'Demonstration of different storage solutions in a future electricity system', initiated by Port of Antwerp and The Port of Ghent, is presented. This is a good example of the type of project that can be carried out in the innovator zone 'Energy Harbors'.T
he idea behind the 'Storage Solutions' proposal is that the massive introduction of renewable energy sources (wind, sun,…) makes (additional) electricity storage possibilities a necessity for the future electricity system. Storage acts on a short time basis (batteries, power-to-power), but excess electricity production can also be used to create other useful energy vectors (power-to-heat, power to hydrogen, power to methanol…). Harbor areas are complex nodes of energy systems with different energy vectors geographically very close to each other. Therefore, the port of Antwerp and the port of Ghent are ideally fit to demonstrate different kind of electricity storage solutions as part of a future energy system. This demonstration project actually concerns 2 pilots.
The Port of Antwerp will focus on the conversion of wind energy and industrial CO2 into methanol.
The Port of Ghent will focus on the storage of solar energy in batteries and the conversion into hydrogen.