Multi-energy Solutions
To help Flemish companies bring innovative and fully-integrated energy products and – services to the international market, Flux50 sets up and coordinates living labs in five 'innovator zones'. These zones reflect the thematic priorities of Flux50. One such innovator zone is Multi-energy Solutions at district level.
Existing strengths of Flanders –
Multi-energy Solutions at district level
Energy solutions at district level offer scale benefits and allow for (1) an optimal integration of sustainable energy sources, (2) optimal energy storage, (3) a reduced energy demand and – when the site combines different functionalities – (4) great exchange opportunities between energy flows. Today, the market of district deployment and renewal is at the beginning of a spectacular phase of growth – in Europe and worldwide.


In Europe, over 6700 cities and communities have signed the Covenant of Mayors, thus engaging themselves to go beyond the 20/20/20 energy and climate objectives of the European Commission and to map out an energy action plan. A multi-energy approach at district level is a key element in most of the current energy strategy documents, like the EU covenant, the priorities around smart cities of the SET (Strategic Energy Technology) plan of the European Commission and the recent roadmaps of the European building sector. The result is a boom in the number of large scale pilot projects and investments. If each city or community in the Covenant of Mayors invests in at least 3 energy hubs, the European market potential alone amounts to over 20,000 investment projects at district level.

The EU's new energy performance directives for the building environment will only strengthen these market trends.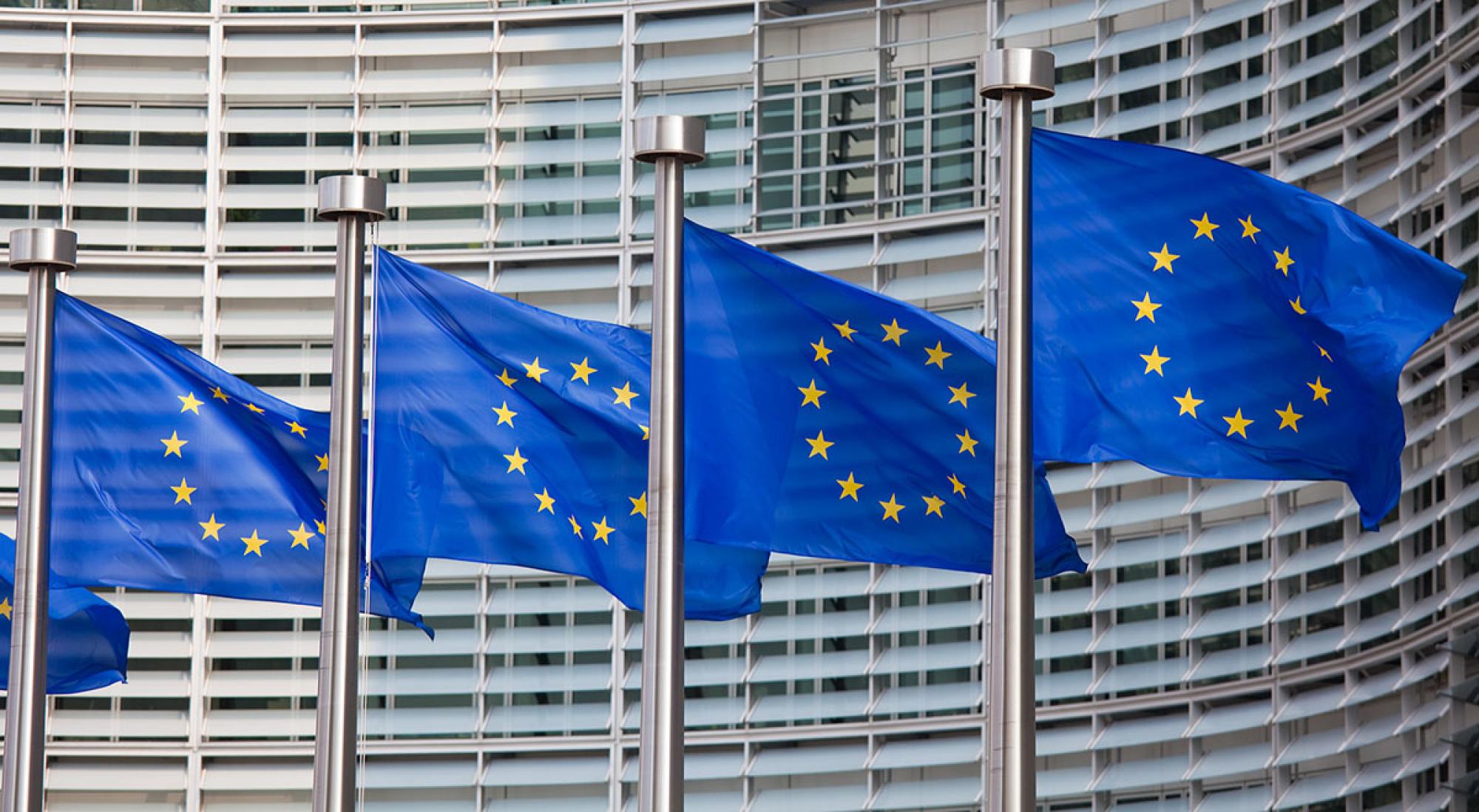 Existing strengths of Flanders –
Multi-energy Solutions at district level
Being an intensively urbanized area, with over 150 cities and communities who have signed the Covenant of Mayors, Flanders is an ideal take-off market for multi-energy solutions at district level. Trumps of the Flemish region include a growing number of SME's with energy integration as their core business and the strategic position of Flemish partners (like Eandis, Enervalis and EnergyVille) in international networks like InnoEnergy.
Flanders has a growing number of promising aggregators – like Actility, REstore… - that have acquired expert knowledge through participation in large EU projects. They are currently engaged in demand response matching from the industry, but they're keen to extend their markets to combined sites with residential functions. Pilot projects on sustainable district development in Flanders can be found at Thor-site(Genk), Tweewaters (Leuven), Nieuw-Zuid (Antwerpen) and Oude Dokken (Ghent).

Important industrial players in heat conversion, like Daikin and Atlas Copco, combine an important base in Flanders with an international position. They are ideally positioned to put Flemish innovations (e.g. on ORC and intelligent heat pumps) in the market. The new state of the art living lab of EnergyVille, that will be fully operational in 2018, can optimize the functionality and interoperability of energy components and systems at district level and will attract international attention. VITO is exploring the geothermal potential of Flanders, so our region can play a front-runner role in specific energy hubs based on geothermal energy.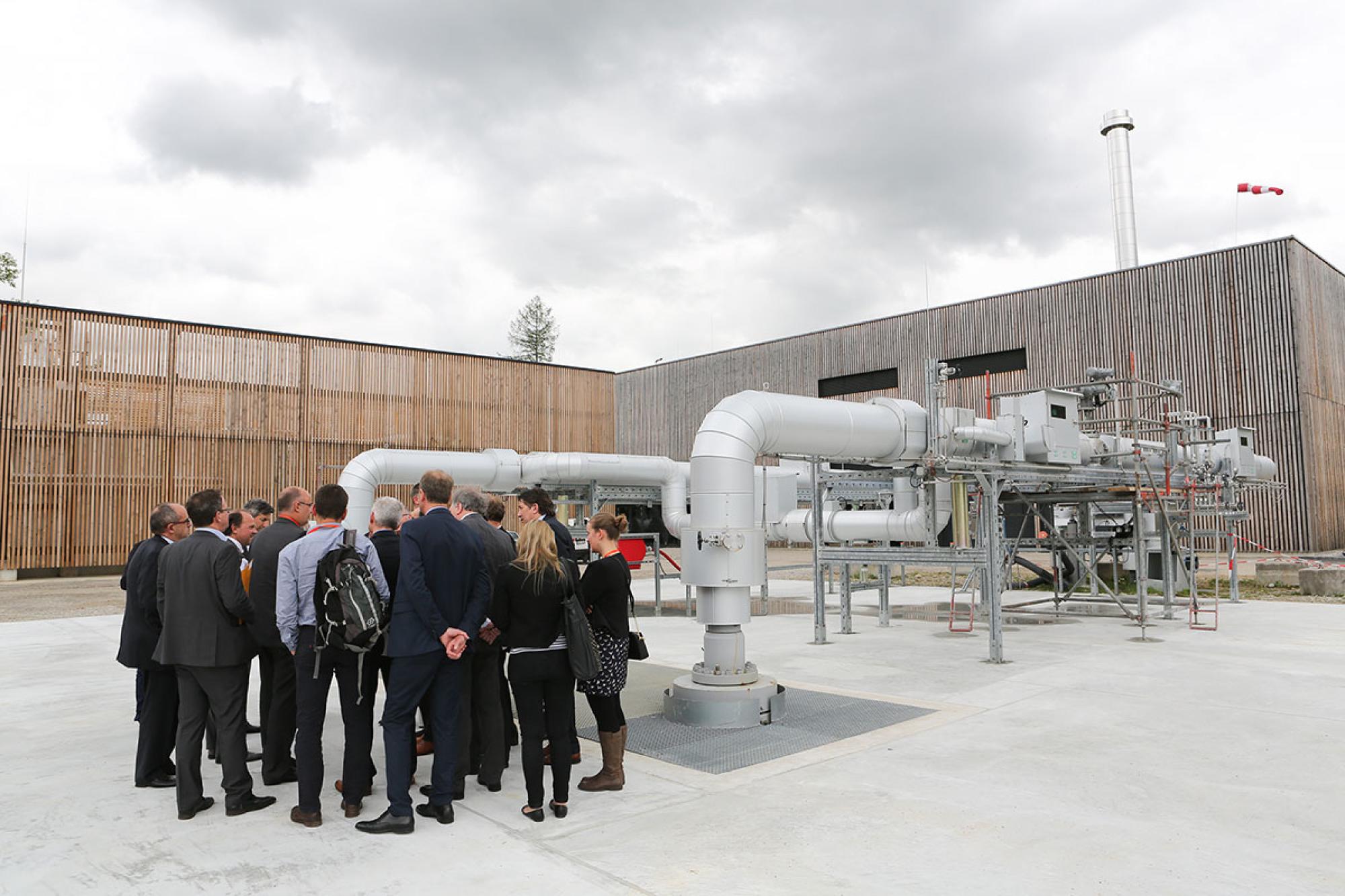 Focus of the innovator zone Multi-energy Solutions at district level
In the innovator zone 'Multi-energy Solutions at district level', the Flemish industry will focus on three goals:
The enhanced interoperability of the energy components for local energy networks. Flemish products (e.g. smart meters, heat pumps, ORCs, cogens, batteries, hot water boilers, HVAC components…) shall be able to communicate and function optimally in a wide range of working environments. Starting from unique knowledge on communication protocols, the integration of both electric and thermal components will be considerably improved.
The initiation of a new type of ESCOs (energy service companies) able to offer a portfolio of energy services (comfort) instead of (energy) commodities (kWh). New business models will be put into practice (e.g. new forms of PPPs or public private partnerships) to optimally use the new mechanisms on the future energy market. To have a unique selling proposition, the cluster aims to combine different services and innovative energy technologies. Classic heating grid solutions for instance are an established market. A whole new market can be tapped with heating grids that combine different energy sources and temperature levels, and that are able to take interactions with the electricity grid into account.
Specific energy hubs, e.g. based on geothermal energy are an opportunity to follow - they'll become economically viable through risk reduction and new technologies. In the context of dedicated energy hubs Flanders can also play a frontrunner role in 4th generation energy grids combining different energy sources and user types.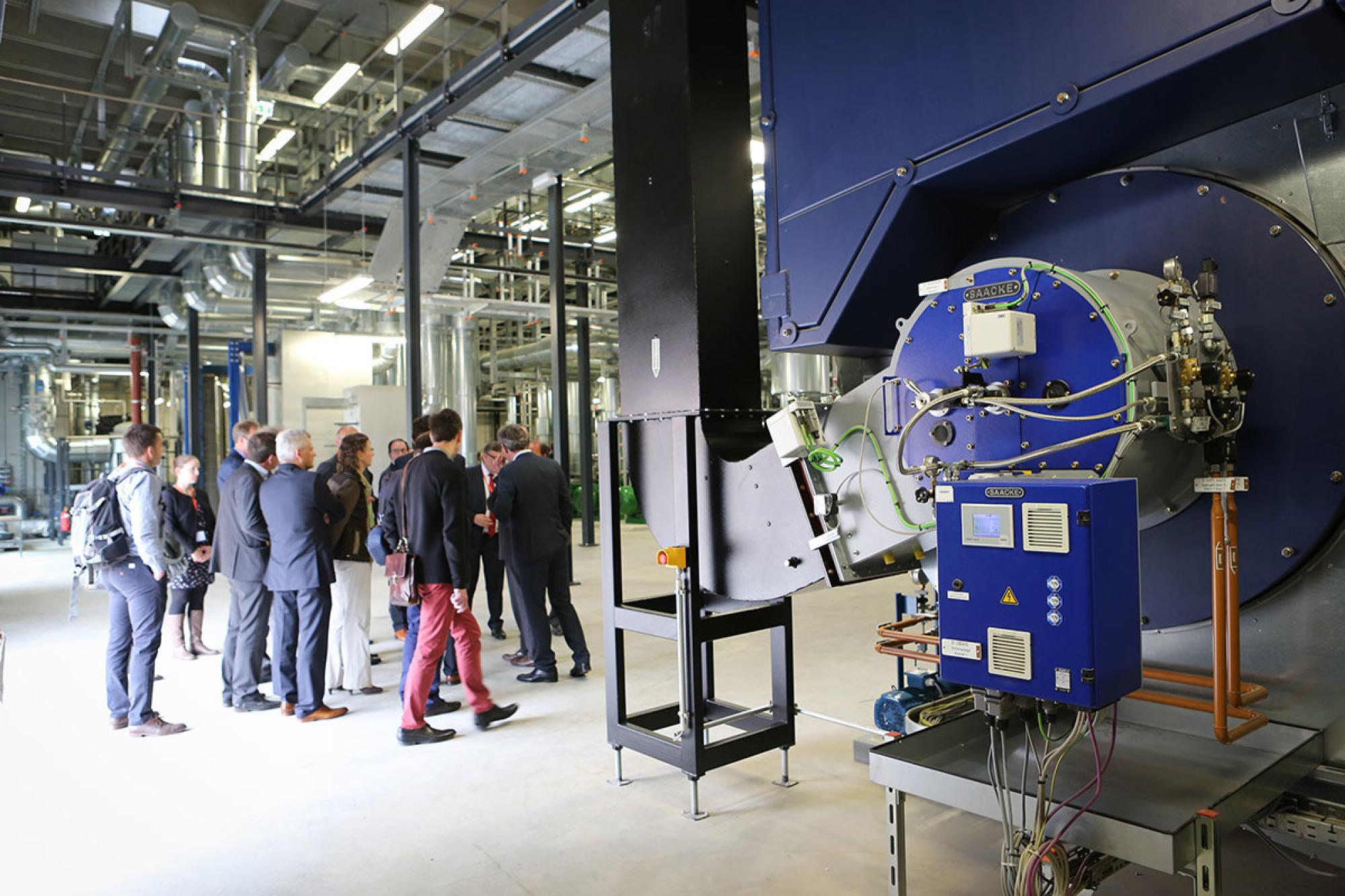 In May 2017, Flux50 launched a Feasibility Study Call. If all goes according to schedule, the first innovation trajectories/living labs per innovator zone will start early 2018.


However, the Proposal for a Flemish Energy Cluster – submitted to the Flemish Government in September 2016 and approved in December of that year – contains an Annex that describes one project idea per innovator zone. From page 190 onwards, the project 'The Thor-site: enhancing multi-energy technology', initiated by EnergyVille, is presented. This is a good example of the type of project that can be carried out in the innovator zone 'Multi-energy Solutions at district level'.


The project proposal 'Enhancing multi-energy technology at the Thor-site' is linked to the completed infrastructure on the Thor-site, the EnergyVille Labs as well as to planned infrastructure investments. The main objective of the project is to reduce CO2 emissions while guaranteeing security of supply and offering energy services at competitive prices by developing market models and ESCO services for the onsite exchange of energy flows in a district with mixed functionalities (small industry, education, hospitals, sport facilities, residential…). It focuses on the improved system flexibility by combining complementary conversion and storage technologies bringing energy vectors as heat, cold and electricity in one common market platform. No less than 14 companies will be involved in this project, with an important role reserved for the Flemish aggregators. Advancements in the fields of standardization and regulation will be required.